Colet Clàssic Penedès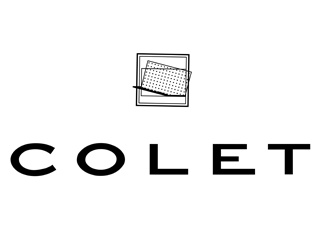 COLET is small family winery situated in the village of Pacs del Penedès.
Since 1783, the Colet family has dedicated itself to the wine growing industry. In 1992, we started to produce our own wines and cavas, making the most of the height and orientation of our vineyards, which facilitated the growth of indigenous varieties such as Xarel·lo, as well as foreign varieties such as Pinot Noir, Gewurztraminer and Riesling.
We produce our products with the fruit of our own vineyards, our work is 100% ecological and we are registered in the DO PENEDÈS, under the name of Clàssic Penedès.
Our wine is all RESERVE quality and is characterised by its freshness, elegance, its aromatic grapes, integrated fizz and measured acidity.
Annually, we produce around 125,000 bottles, of which we export 75% to 14 countries and we sell 65% on the national market, where we are growing each year thanks to the trust that placed in us by specialised and professional shops from the catering industry.
We have tours of between 1 and a half to 2 hours which we try to personalise according to the profile of the group or the visitor (we do not mix groups). We do this from our stately home "Hacienda Romaní" in Sant Martí Sarroca. We also have more specific tours such as bicycle tours, gastronomic experiences, short walks and much more.
• We show the visitors the Penedès.
• We explore the vineyard from the inside, and we touch, smell and taste the wine according to the season.
• This visit follows the production process in chronological order.
• We finish by tasting one of our sparkling wines (Clàssic Penedès).
• The visit costs €15 per person (VAT included).
• Time to be agreed, always by advanced reservation (tel. 0034 93 817 08 09 or visit@colet.cat).
• All year, except national holidays such as Christmas, New Year etc...
Camí del Salinar, s/n (no number) 08796, Pacs del Penedès
Center items on the map