"Chiringuitos" of Sitges: Hedonism on the Sand and Overlooking the Sea
If eating is an experience, doing it on the beach and facing the sea, with music and a great atmosphere exudes sensations. And because we like to share all the good things in Sitges, we have 20 fully-equipped "chiringuitos" (beach bars) to make this experience as intense as it is easy to enjoy.
The Royal Spanish Academy dictionary (RAE) states that a chiringuito is 'a kiosk or open-air drinks stand'. That statement is an understatement in Sitges, because in addition to drinks, there's food. As well as music and parallel activities, hammocks to lose track of time (and space) and a unique atmosphere that invites you to stay a veeeeeeery long time. So more than stands, they would be awesome stands ;)
In addition, here in Sitges, we have one of the first beach kiosks called a "chiringuito" in Spain. Its christening took place in 1943 and the name still presides over the façade of this establishment located on the seafront, right in front of the Fragata beach. Yet another reason to justify the idea that Sitges is where (almost) everything began…
Academic definition and historical context aside, let's get down to the practical part: this first beach bar in Sitges is now joined by another 20, spread out along the town's different beaches. Plenty of good places to choose from and enjoy. Wherever you are in the town, you just have to head towards the sea and let yourself be guided by your ear, your sense of smell, or, it doesn't fail either, your intuition.
Beso Beach Sitges, in front of Les Anquines Beach, is undoubtedly one of the most unique beach bars in Sitges. Like the one open in Formentera and Estepona, this beach bar exudes a commitment to Basque and Catalan gastronomy, with a logical and local emphasis on fresh fish from the fish market but also on superb pieces of aged beef steak. In both cases, with the help of two grills with embers that further enhance the flavors.
Bruno Alonso, Food & Beverage Manager at the ME Sitges Terramar Hotel, considers that, apart from its raw material, what makes Beso Beach Sitges different "is undoubtedly its service, its team, and its mise en scène, which makes eating here a unique and surprising experience". In fact, Bruno explains that many customers come here out of curiosity "and then tell you that they loved eating here, that they didn't expect such high quality".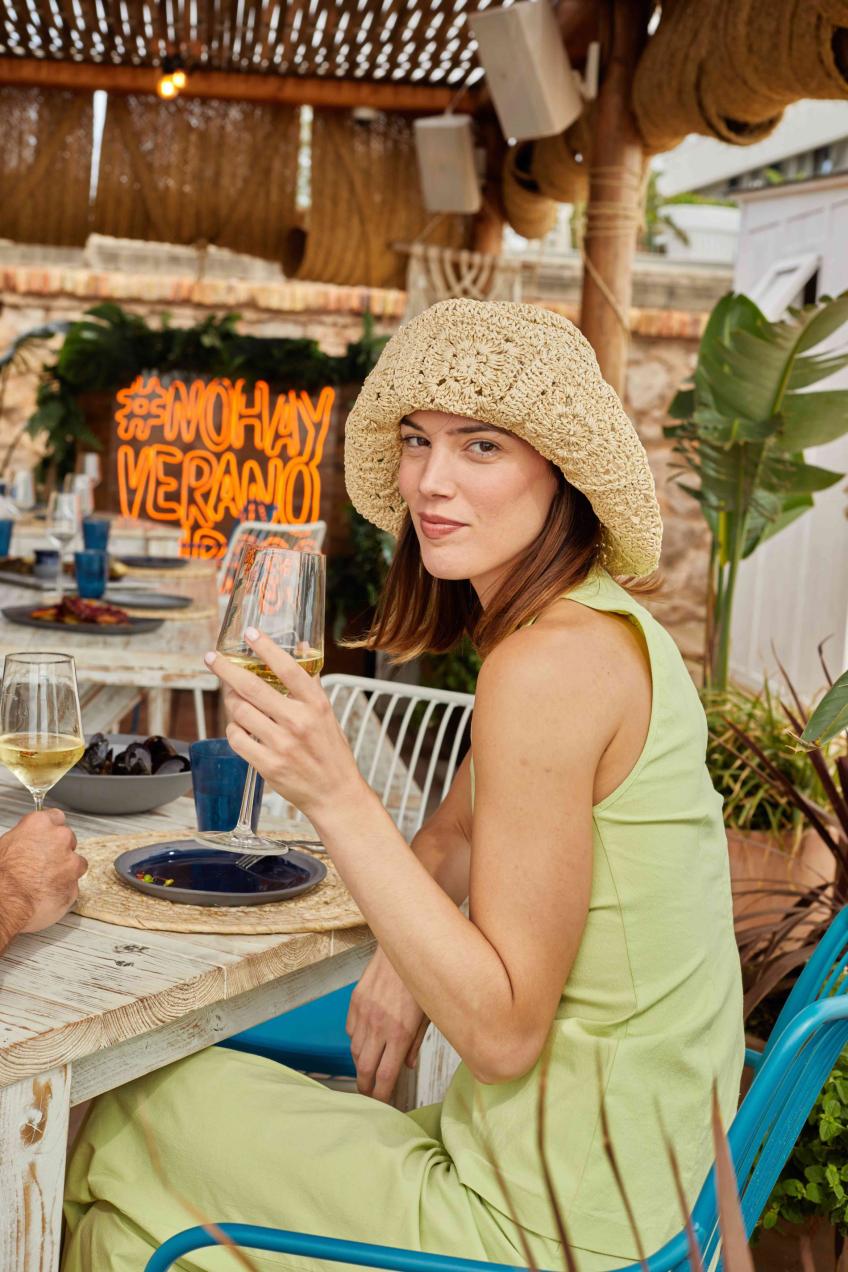 Two names are responsible for this surprise: Cristhian Moreno, the Beach Manager, and Terence Bonilla, the Head Chef at ME Sitges Terramar. Both agree that the 'Beso Beach Sitges' experience is a team effort, not an individual one. Terence also points out that the result "is a relaxed atmosphere, very intimate, fun, with live music and DJs on weekends... and that's contagious; it's a very Sitges-like atmosphere, without a doubt".   El Beso Beach Sitges has capacity for 120 people and also offers just as many sun loungers on the sand.
Nearby, in fact right next door, on Terramar Beach, we find Acqua Beach, a beach bar linked to another hotel, in this case the Sunway Playa Golf & Spa.  Its philosophy couldn't be more Sitgetan, as there are things happening every day: Zumba classes, yoga classes, live music, DJ sessions... just check the schedule on their Instagram. Patricia Puigdemasa, the hotel's catering manager, believes that beach bars like Acqua Beach "bring life to the beach, offering activities beyond the sun and beach".  Patricia also highlights the gastronomic offer, led by chef Christian Martínez, "informal, with hamburgers, tacos... lots of street food, but in front of the sea".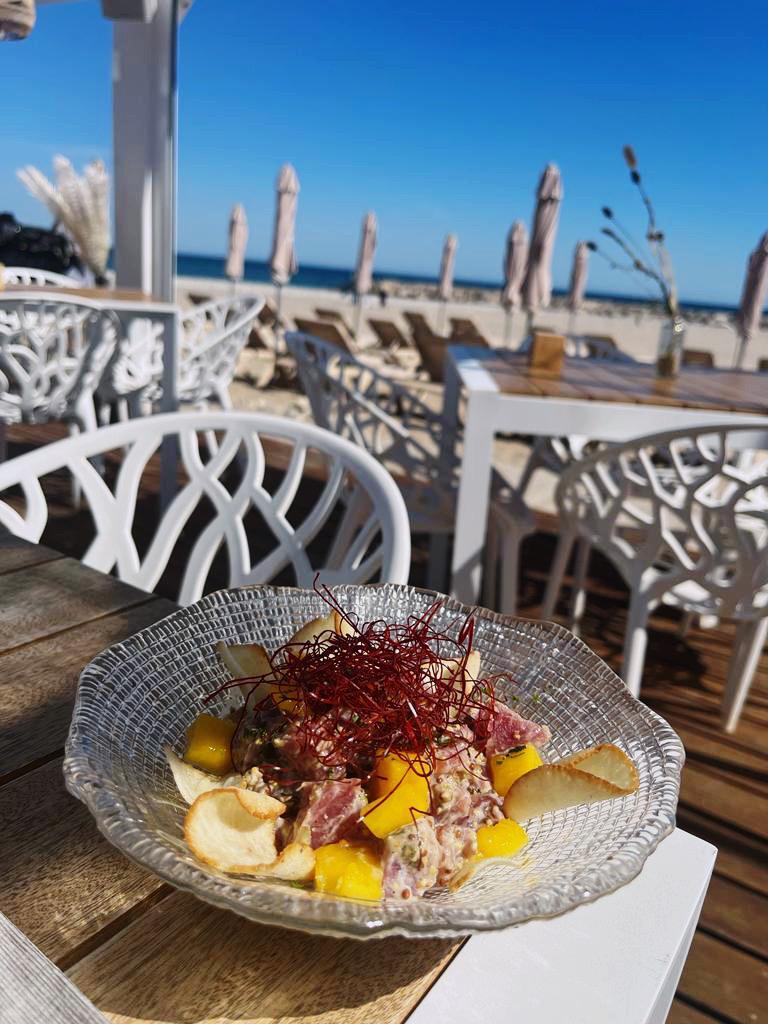 "What makes us different? Well, the human factor, the attention to detail, that people who come here feel well treated, that if they use our sun loungers we invite them to a glass of cava, that they feel at ease and want to repeat". And they do repeat, there's no doubt about it.
So we'll be waiting for you this summer at one of the 20 chiringuitos in Sitges. Remember that there are drinks. And soooo much more, of course ;)