Not familiar with the Winter Market Sitges?
We're asking you this question in the post's title for the simple reason that if you aren't familiar with the Winter Market Sitges, you should be, because it's soooo worth it. Plus, the good news is that this year, after a compulsory hiatus due to the pandemic, this Christmas market will be back on Passeig de la Ribera, right on the seafront, on the weekend of December 18th and 19th. So if you follow us, we'll fill you in on all the details and give you a sneak preview of what's new!
Since you're already familiar with us, we always like to look back to put things into perspective for you. The Winter Market Sitges is an established market for handicrafts and handmade products in Sitges. And the attendance figures speak for its convening power: close to 15,000 people visited the transparent marquee that was installed for its last edition opposite La Fragata Beach. And with 68 exhibitors expected this year, the organization is confident of even surpassing that figure.
OK, we said, 'the organization', but we should actually be more concrete and precise and say Vinyet Zapater. This Sitges native is the mother of the happy idea, as well as, of course, the organizer, driving force and cultural agitator behind each edition. She likes to say that the Winter Market Sitges is a handmade fair, but, above all, 'heartmade'. "It's true, I always say that everyone who participates here puts their passion into it; and they do it because everything they do is from the heart, something you can see in their jewelry, their illustrations or their ceramics, and also in the atmosphere that is created, which is magical." In fact, this 'heartmade' factor has ended up giving birth to what she calls "the winter family".
Vinyet highlights another differentiating element: Sitges. "Yes, since coming to Sitges is always a fantastic plan because our town is spectacular. There is no other Christmas market with sunsets over the sea as a backdrop like the ones we have here."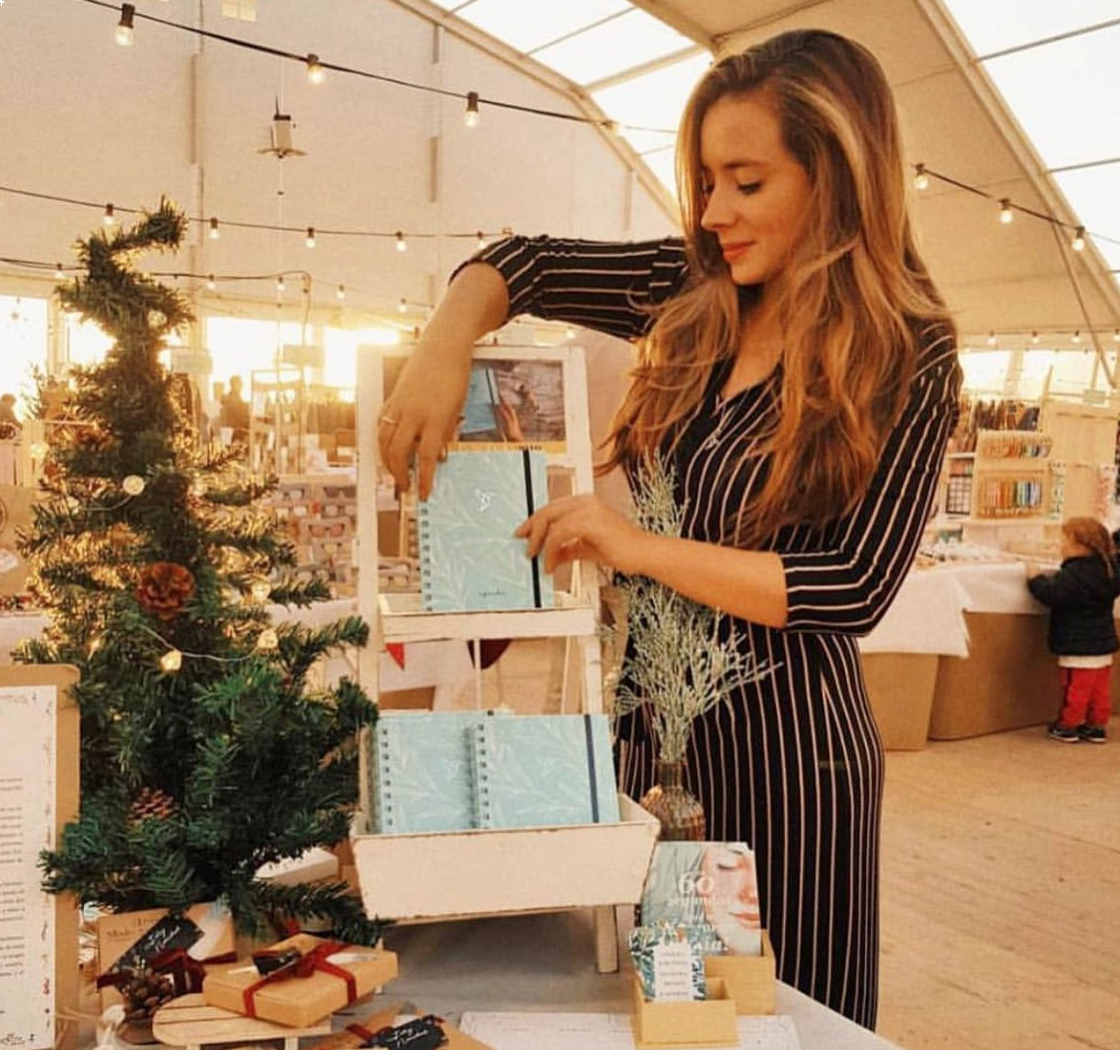 At the Winter Market Sitges we can find all sorts of handmade products: illustrations, ceramics, photography, signature jewelry... And, in addition, with an outstanding presence of local artists: up to 10 of the artisans are from Sitges.
Let's get down to the new features, shall we? The first and most significant is that this year the large transparent marquee will be replaced by exhibitors, inspired by the Christmas markets in Central Europe. However, with one difference and an unbeatable singularity in comparison to them: the navy-blue backdrop ;)
Practical information: if there are no last-minute changes, the Winter Market Sitges' opening hours will be from eleven in the morning to eight in the evening. How much is admission? Here, those of you who are wondering, it's because you've never been before, because admission is free of charge. By the way, if you get hungry or have a craving, there will also be food trucks. Oh, and a heads up for those of you coming with small children: Santa Claus is also expected to take a stroll around the market. So, as you can see: everybody stops in at this market, come and see for yourselves... ;)

Related topics
Agenda relacionada
Temes relacionats