Golfing by the Sea? Why Yes, of Course, in Sitges
Small details always make a big difference. When it comes to Sitges, living in the Mediterranean makes it possible that almost everything we can do here, can be done with a sea view. And that includes playing golf. In this case, it's not a question of being able to see a little bit of blue, but the sea is literally 65 feet away. You can see it...and feel it.
Life, with sun and sea views, is a little more enjoyable, don't you think? Well, the same goes for any specific activity. For example, playing golf. Of course, you can also enjoy it very much on a cloudy day. But, although it's not a scientific fact, there are more probabilities of improving our handicap if the sun is shining and the sea is nearby, very nearby. As close as a just over 50 feet on some holes. That is precisely the case at the Terramar Golf Club in Sitges.
The photos are illustrative and give you a perfect picture of the situation. We aren't talking about being able to see the sea. We're talking about hearing it, smelling it... feeling it. This closeness is especially evident on holes 3 and 4, which, and you really do have to experience it, are played with a different attitude. Tomás González, director of the Terramar Golf Club in Sitges, doesn't hesitate to describe the course "as a Mediterranean gem, because in addition to its incomparable proximity to the sea, it has a great 'playability', is very comfortable and flat, suitable for all ages and conditions".
Anyway, we'll tell you a little more about this magnificent golf course, founded in 1927 and which is the second oldest in Catalonia and the seventh oldest in Spain. It was originally planned to have 9 holes and on soil. In 1952 the color green arrived with the first grass greens and in 1973, the number of holes was doubled. With its modernization, the number of competitions hosted by the club also increased, and it is currently the headquarters for the Estrella Damm Mediterranean Ladies Open presented by Catalunya, a major event that's part of the European women's circuit.
The Master Plan approved by the Terramar Golf Club has played a key role in this process of modernization. According to Tomás González "we now have a course with recycled water, and therefore more sustainable; it is also a safer course for players and residents, to which we must add the improvements to the course, with the expansion of 3 holes to adapt them to today's athletes and playing materials". In addition to this list of new features, the course has the largest lake in Catalonia, "which is not located at one end of it but is part of the course itself".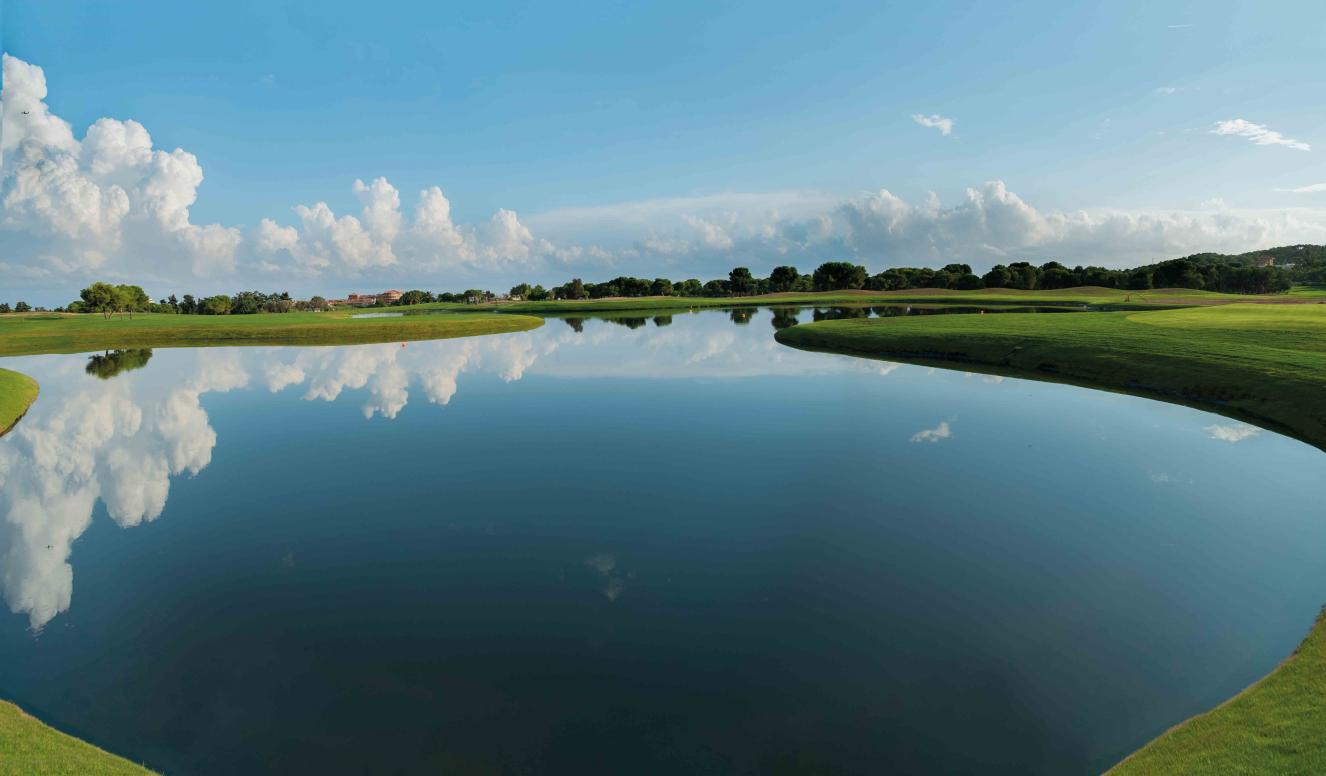 The director of the Terramar Golf Club opens the resort's doors to visitors (Sitgetan DNA, as you already know): "we are a social club that is very much member-focused but also open to visitors; we love to welcome amateurs from all over the world".
By the way, let's not forget: another option, either complementary or unrelated to golf, is coming for a meal at the club's restaurant, headed by chef Alvaro Carro and featuring the personal counseling of Paolo Casagrande, head chef at Barcelona's Lasarte, a Michelin 3-star restaurant.
So, as you can see, playing golf in Sitges is a delight for all the senses... as is almost everything that goes on in this little corner of the Mediterranean ;)