Art, Music, Experiences and Guided Tours to Enjoy Summer in Sitges
In Sitges, there are things happening all year round. Sitgesanytime, as our hashtag reads. But it's also true that summer lends itself to taking to the streets and stretching out your days and nights. That's why, if you're coming this summer, you'll want to get to know Sitgestiu'22. That's for sure...
Have you got your cocktail shaker ready? Then let's add some ingredients. Music (classical and electronic, for all tastes), experiences and workshops (some of them designed for families) and guided tours of museums and even a palace (Palau de Maricel). Shake it all up and we now have Sitgestiu, the cultural program organized by Museums of Sitges every year that brings even more life to the town's calendar.
Music adds rhythm to every season. And that includes summer, of course, when the possibility of holding open-air concerts is always an added value. And if we tell you that the venue chosen for it is one of the most beautiful in Sitges... Because we're talking about the Racó de la Calma - The Quiet Corner - where different small-format classical music concerts will be held. A treat that you really shouldn't miss (you can check the official program for days and times).
In this program you will also see that there's room for other close up shows. We're talking about La Bohème and La Traviata, two famous operas that will be performed in pocket format, a unique opportunity on the Catalan coast. And their venue also adds a great deal: the Golden Hall of the Maricel Palace. And for electronic music lovers, your date is with the Terraces of the Stampfli Foundation.
Regarding the guided tours, make a note of any or all of these destinations: Cau Ferrat, Maricel Museum, Maricel Palace or the Vinyet Chapel ( with an organ concert included). Important: book in advance as places are limited.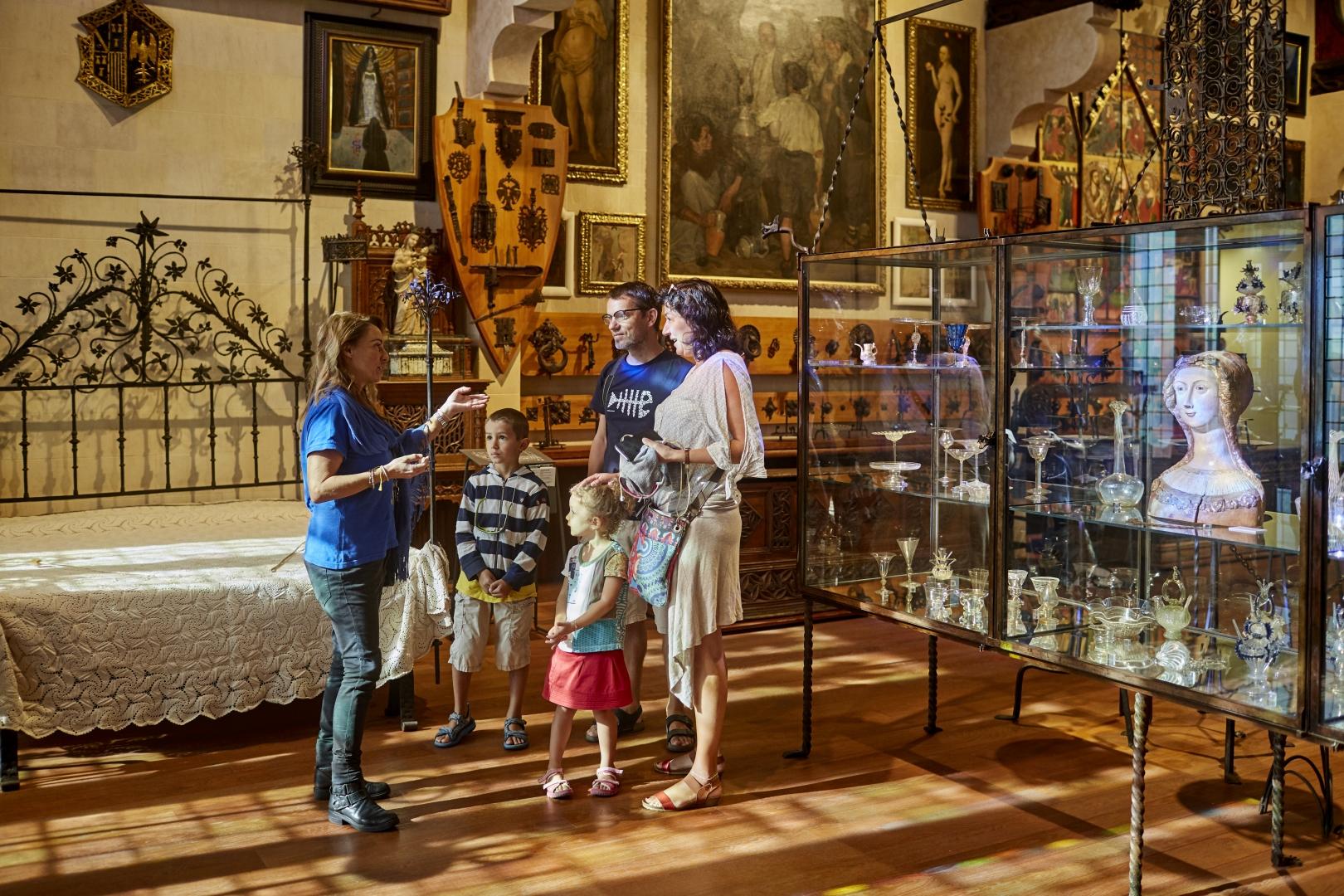 We've also mentioned Sitgesstiu'22's experiences. To whet your appetite, how about a full moon night at the Maricel Palace with a glass of Sitges Malvasia wine included? Or a magic show for the whole family at the Stämpfli Foundation? Or an open-air film screening organized by the Sitges - International Fantastic Film Festival of Catalonia? Or a wine pairing with the team from the Malvasia Interpretation Center (CIM) - which, by the way, has received the award for the best cultural wine tourism activity in Catalonia? Or, continuing along the lines of food, discovering the most seafaring Sitges with the Sitges Fishermen's Association? Or enjoying the stars with the Garraf Astronomy Observatory?
So, you're coming with children? Well, there's also plenty to offer for the whole family. For example, the watercolor drawing workshop in conjunction with the Pepito Zamora exhibition, which will take place on July 14th at the Racó de la Calma (at six o'clock in the afternoon). And in the same place and at the same time, on August 18th, a unique opportunity to learn to play the 'timbal de gralla' - a drum that accompanies the gralla, a Catalan wind instrument - to the rhythm of folk songs from the festa major, the town's main annual festival.
And now you've read about it. Plenty to see and do. So here we are, waiting for you in summer with an effervescent and refreshing program... Because it's true that there are so many beautiful places to go... and then there's Sitges, right?