In Sitges We (Really) Like Sundays
Sundays are to be enjoyed with the same attitude and intensity as a Saturday. They are neither fill-in days or days for closing. They are days for opening and sharing. At least in Sitges, where coming on a Sunday is a pleasure. The stores and museums open their doors and are part of the town's natural attractions (sea and mountains). The result: an-a-mazing-at-mos-phere.
The week can end on a Sunday. Or it can begin on Sunday. It's all a question of attitude. In Sitges, a Sunday is a great day, a super day, a day from A to Z. Because if you come, you can make the most of it from start to finish. In fact, you're going to need a much longer Sunday...
For starters, I assume you already know. Stores are open on Sundays in Sitges. Morning and afternoon. An opportunity to discover the uniqueness of many different, signature, top-quality stores that offer personalized service. Shopping in Sitges is always a good idea. But doing it on a Sunday is even better, isn't it?
But it's not only the stores that welcome you with a smile. Sitges' Museums will also be delighted to welcome you and surprise you with a wide and varied cultural selection. On the one hand you have that temple of Modernisme that is the Cau Ferrat Museum; on the other you have the Maricel Museum, a wonderful museum overlooking the sea; you can also take one of the guided tours of the Maricel Palace, or, if you prefer contemporary and avant-garde art, you can visit the Stampfli Foundation.
To recharge your batteries or as a prelude to a visit to the stores or museums, eating in Sitges is a delight. Also on Sundays, of course. In fact, on weekends there are many restaurants offering special menus. A fantastic opportunity to discover the local and kilometer '0' locally-sourced dishes, such as xató salad or Sitges-style rice.  
By the way, a good place to eat, and where the liveliest day is Sunday, is the Port de Sitges - Aiguadolç Marina, a less than ten minute walk from the old town along the pleasant Balmins promenade. A guaranteed amazing atmosphere.
It's possible that during your meal you might be offered a taste of Sitges Malvasia wine, Sitges' tangible, intangible and emotional heritage. We're telling you this because the Sitges Malvasia Interpretation Center is also open on Sundays, which in addition offers different options for tours that you can check out on their website. Also, breaking news, Sitges Malvasia sweet wine has just won the gold medal at the prestigious Concours Mondial Bruxelles 2022!
Sunday is also an ideal day for outings. Both body and mind are relaxed, and our predisposition is ideal. And Sitges has a unique setting: the Garraf Park. On foot, we recommend the walk to the Holy Trinity Chapel. If you prefer to drive up there, a visit to the Ancient Olivella Castle. And by bike, an unbeatable route is the one that passes through local vineyards.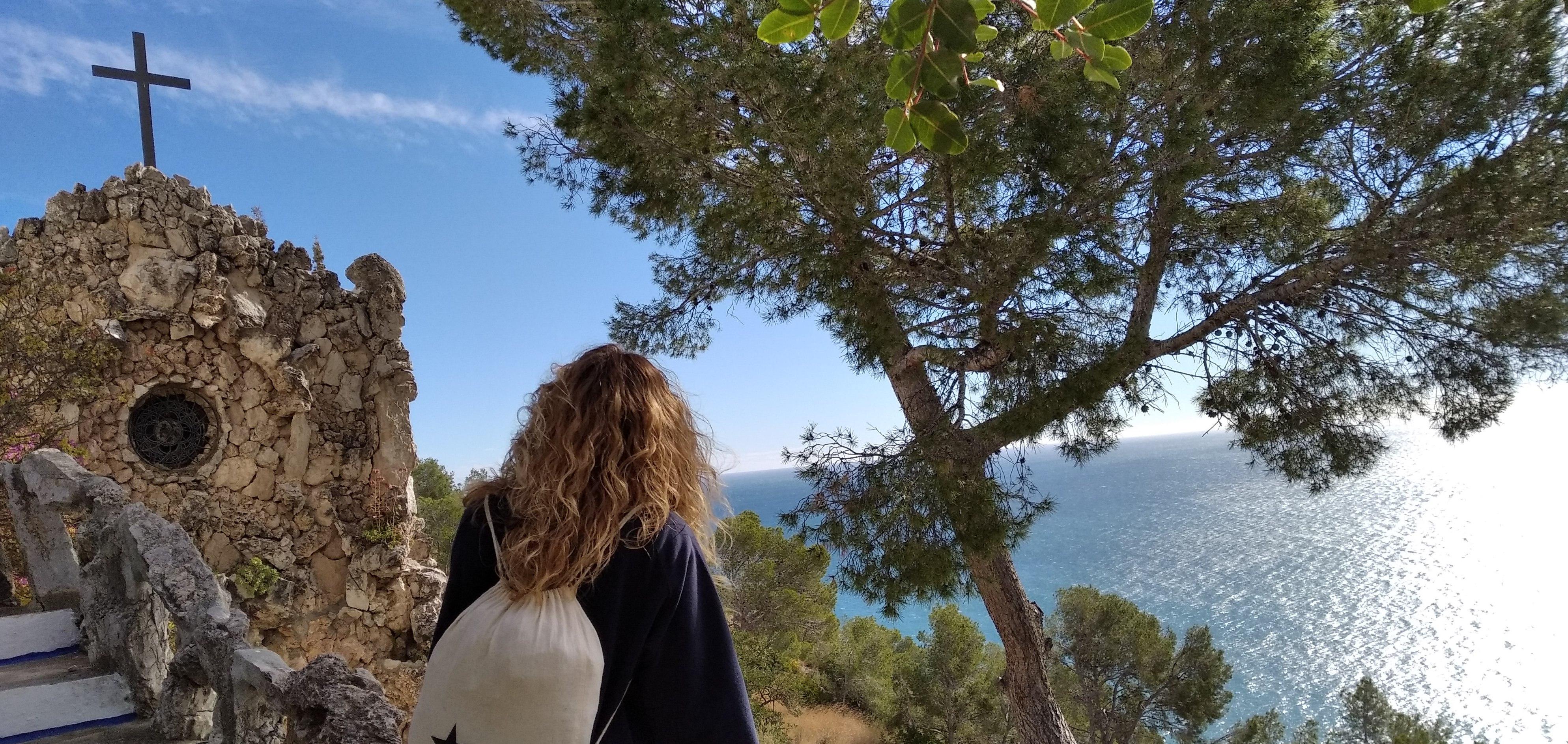 Another fantastic Sunday plan is to see wild horses in the Garraf Park itself. Sounds amazing, doesn't it? Well, it's even better live. For more information and to sign up, visit the Miranda Foundation's website.
And if your thing is more about taking a walk with no slopes and overlooking the sea, welcome to one of the seaside promenades with the best colorful and heterogeneous atmosphere in the whole Mediterranean. From Terramar to the Sant Bartomeu Church, our famous 'Sitges' point', every step is a discovery and a smile to be exchanged.
And if you are good Sunday people, as we are here, you can make the most of the afternoon to have a drink on one of Sitges' terraces, either at sea level or with a view from one of the town's hotels. In both cases it's more than likely that you'll be able to enjoy, if you feel like it, Paó de Sitges, a 'made in Sitges' gin, prepared with botanicals from the Garraf Park.
So, there you have it. Sunday in Sitges is a fantastic plan. Sorry: Sunday in Sitges is A FANTASTIC PLAN, in capital letters ;)